Are you afraid of losing your valuables?
Don't worry anymore with our book-shaped security lock box! - It looks like a book, but when you open the front cover it shows a hidden compartment for storing valuables.

This solid steel lockable compartment is surrounded by an exterior made up of real individual pages so it looks just like a real book.

This book-shaped security lock box makes it possible to hide the hidden real book lock box in the overview without drawing attention to it.

The Hidden Real Book Lock Box has a portable and compact design that allows you to keep money, passports, jewelry and other small valuables safe.
MAIN FEATURES:
Combination lock: It has a 3-number combination lock to safely hide valuables.
Perfect for home security or traveling with valuables / cash.
Fashion Book Cover: This book safe with combination lock fits easily into other books or items on any shelf or table.
Redirect safe: This strong and compact steel safe is ideal for the safe storage of money, passports, jewelry, pistols and much more.
Inside and outside: Easily fits on a shelf or bookcase or can be placed on a coffee table or bedside table in a clearly visible manner. For indoor use;
Good for storing valuables when traveling for the outdoors.
USE OF METHODS: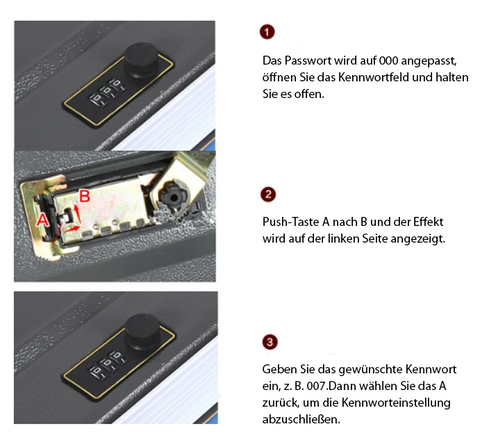 SPECIFICATION:
MATERIALS: High quality metal steel + cardboard
SIZE: small: 18 * 11.5 * 5.5cm, medium 24 * 15.5 * 5.5cm
COLOR: BLACK, BLUE, RED
Package includes:
1 × THE BOOK-SHAPED SECURITY LOCK BOX